This page contains  resources to help you feel

empowered

and

prepared

for your initial treatment planning appointment at BCI.  
If you already attended your BCI appointment and have a plan for your treatment,  please visit: Preparing for Treatment 
The importance of collaborating with your Treatment Team
When receiving treatment for breast cancer, ACTIVE PARTICIPATION is important. We understand your recent diagnosis can be very distressing, or cause anxiety for yourself and your loved ones. You may be experiencing a whirlwind of emotions and not know where to start.
Research has shown that women who are engaged and work in collaboration with their treatment team feel increased feelings of control during this time in their life, feel more capable in making  treatment decisions, and overall feel more satisfied with their treatment plan and experience  less complications and side effects.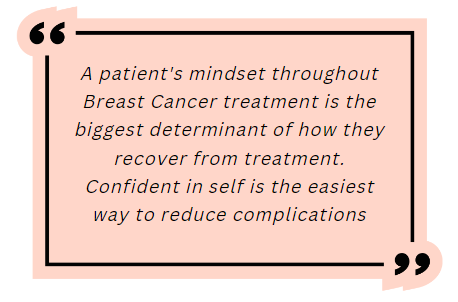 What is Active Participation? 
Active participation is when you work with your healthcare team in partnership.
You are considered an important member of your treatment team!
How can you be an active participant?
There are 4 main ways you can prepare to be an active participant:
1. Seek out trustworthy and reliable information
2. Improve your ability to understand the healthcare system (also known as health literacy).
3. Reflect on your lifestyle and other health issues 
4. Identify what is important to you and your personal priorities.
Watch this video for more information on active participation, or scroll through each of the four sections for resources to help you prepare for initial appointment
Step 1: Seek out trustworthy and reliable information
You may be seeking out information to understand more about your condition and its treatment. Finding resources you can trust is very important!
Learning how to find reliable information
You may also wish to use the following resources to learn how to  find information that is reliable or can be trusted. 
Developing this ability is a great life skill to have when navigating healthcare resources and assist you in making decisions confidently.
Examples of Reliable Resources 
Step 2: Improve your Health Literacy
Health literacy relates to how people access, understand and use health information in ways that benefit their health. People with low health literacy are at higher risk of worse health outcomes.
Step 3: Reflect on Your Lifestyle and Other Health Issues
At your first appointment, your treating team will conduct a thorough examination. You can us keep you safe during the treatment planning process by ensuring that the information you provide us is accurate. 
Step 4: Identify what is important to you and your personal priorities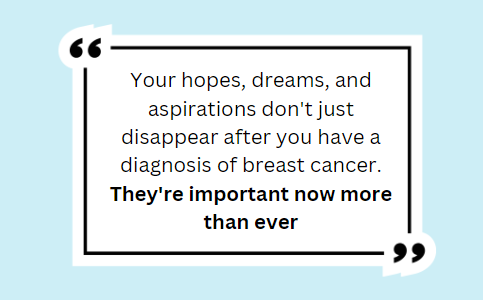 Identifying your personal goals helps your medical team plan your treatment. It is important you tell us about them!
An obvious priority for all breast cancer patients is to be cancer free. This is also our priority as well.
Some examples of things to discuss with us:
– you're worried how you would cope if you lost your breast
– if you'd like to start a family or have more children
– if you've recently retired and have long-term travel planned
– if you're a fulltime carer for a family member or loved one
– if you're worried about getting to and from appointments