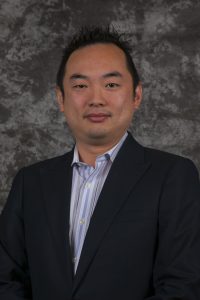 Name: Dr Jeremy Hsu
Speciality: Oncoplastic Breast Surgery
Address: Westmead Breast Cancer Institute, Westmead Hospital. Hawkesbury Rd, Westmead NSW 2145
Phone: 02 8890 8888
Fax: 02 8890 8334
Dr Jeremy Hsu is a Sydney-based breast oncoplastic surgeon After completing general surgical training at Westmead Hospital, a breast cancer surgery fellowship was completed at the Westmead Breast Cancer Institute in Sydney, Australia.
He currently divides his time at between the Westmead Breast Cancer Institute and Macquarie University Hospital. Both of these institutions provide rapid assessment of patients and comprehensive breast care including multi-disciplinary care from surgeons, radiologists, radiation oncologists, medical oncologists, pathologists, breast care nurses and psychologists.
Dr Hsu believes in an individualized approach to the breast patient. Most of the operations performed are "oncoplastic" in nature, where aesthetic techniques are utilized to create an ideal cosmetic result whilst achieving optimal oncological outcomes.
Dr Hsu is actively involved in teaching medical students and surgical trainees. He holds a clinical academic appointment with both the University of Sydney and Macquarie University.