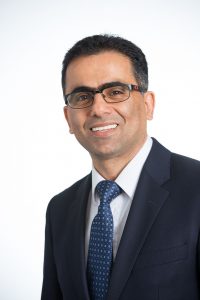 Name: Doctor Farid Meybodi
Westmead Breast Cancer Institute
Address: PO Box 143 WESTMEAD NSW 2145
Dr Farid Meybodi is an Oncoplastic Breast, Endocrine and General surgeon with more than 12 years of post-fellowship work experience in Australia and overseas.
Together with the team of professionals at Westmead Breast Cancer Institute, Farid is working at the cutting edge of modern breast surgery with a focus on evidence-based practice and personalised patient care.
As a senior clinical lecturer with the University of Sydney, Farid is passionate about teaching and research. His special area of interest is oncoplastic breast surgery, particularly post-mastectomy implant-based breast reconstruction.
His innovations in the field of breast implants reconstruction and volume replacement breast surgery have received much interest from many Australian and overseas oncoplastic breast surgeons and have been published and presented in numerous meetings.